The history of SEO Web Marketing

 SEO Web Marketing has been providing Search Engine Optimization Services for the last 12 years. We are an innovative and renown company in the Search Engine Optimization Industry which specializes in Internet Marketing Services and we have ranked hundreds of companies on various search engines over the years.
Internet Marketing is our passion and we can help your business achieve it's goal with our proven Search Engine Optimization method which involves optimizing your website to it's full potential.
Over the years we have seen clients from all types of industries ask us "Why isn't our website not delivering any leads?" and the issue is that Internet Marketing is not the same as Website Designer.
A Web Designer is not an Internet Marketer.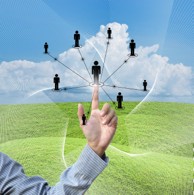 It's like asking an electrician to fix you Internet, we all know the Internet plugs into a modem which powers itself through electricity but the issue is that a Web Designer does not have the skill set to optimize your website.
As you may have noticed from our website we do not offer Web Design and yes our staff could help you design your company website without any issues at all as all our staff understand HTML, CSS and have a vast of experience in Content Management Systems but we cater specifically to Internet Marketing as we believe that when you specialize in 1 thing and you do it well there is no need to dive into other avenues.
How can SEO Web Marketing help us?
Our company has fully trained staff in Search Engine Optimization and are certified in Google Analytics and Organic Search Engine Optimization. Search Engine Optimization will increase your search engine ranking guaranteed! and this is how confident we are of our teams success rate.
We are so confident of our Search Engine Optimization Marketing Campaigns that we guarantee our Organic Toronto SEO for 1 year and if anything happens between that year we will make the necessary changes to your website as Search Engines are always changing their algorithms and we realize that in some minute cases this could have a small impact on our clients over all web ranking. No other company will make this statement as once they complete your Internet Marketing campaign they will just ask your company to repay for their Organic SEO services.

Is having Social Media Page a good idea?
Having multiple web presences on Facebook, Twitter and LinkedIn can broaden your audience and yes it is a proven fact that these web 2.0 properties can bring customers to your website which normally wouldn't have thought of looking through a search engine. More and more people are now searching for business through social media mediums to find the product they need and having a well written Facebook page and twitting is now the norm for most business.
We offer a multitude of Social Media Marketing Services which will lower your work load in updating all these web 2.0 mediums. We have built proprietary tools which will update all your social media content and have your business in auto pilot and when potential customers observe that you are frequently updating your Facebook and Twitter pages this will give them a sense of security and most young customers judge this as being a secure and reliable business which has been well established.
Market your product to millions of users through Facebook today!
We highly recommend to read through our SEO Services page and learn more about our company before contacting us as we believe that having an informed customer is having a customer for life.
When you purchase a product from SEO Web Marketing not only are you receiving the best Online Marketing experience in Canada but you are being taught how to Market your products and services better for future use.
Our first priority is to ensure your company increases its sales
Contact SEO Web Marketing Today!